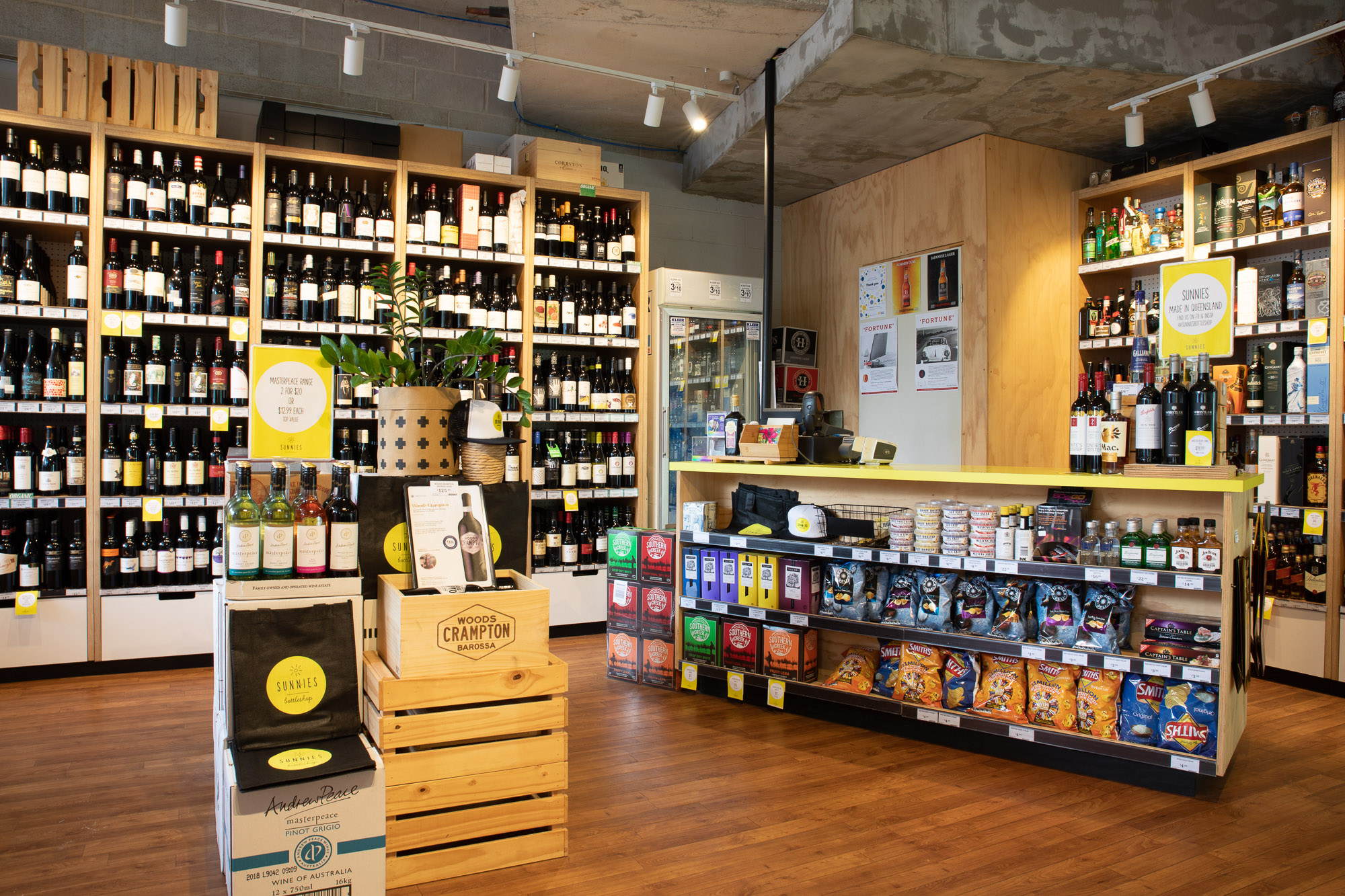 Sunnies may not be as familiar to you as other liquor stores but my locals know me well. I'm a laidback little bottle shop in the heart of Sunshine Beach. A place for unexpected discoveries and a welcoming smile.
I am run by true enthusiasts who get a kick out of curating a range of artisanal wine, spirits and beer with a core value to support local, independent & family owned at the heart of what they do.
Locals love me because I blend the familiarity of a cute corner shop with the sense of anticipation you get while hunting through a strange bazaar from a faraway place.
Sunnies was borne from a simple desire to create a business that makes people happy and meets the needs of its locals- just like my big brother, the Peregian Beach Hotel. Come and say G'day!
COVID-19 TRADING Conditions:
Following all hygiene & social distance guidelines, max of 3ppl in shop at a time. Currently accepting payment by card only.
Open 11.30am – 7.30pm Sunday to Thursday
Open 11.30am – 8pm Friday & Saturday
When things are back to normal…..I also offer cheeky regular tastings with cheese pairings so follow me on Facebook and Insta for the lo down.
Address
34 Duke St, Sunshine Beach
QLD 4567
AUSTRALIA
Opening Hours
Open 7 days a week
Contact
(07) 5455 3941
info@peregianbeachhotel.com.au
No immediate upcoming events, please check back soon.
NEWSLETTER
Join the Peregian Beach Hotel mailing list to receive the the latest news and updates on all weekly special, gigs and events, community projects and menu updates.
PEREGIAN BEACH HOTEL
PEREGIAN BEACH HOTEL PTY LTD ©2019